High Dynamic Range Imaging
To overcome a limitation with digital photography, HDRtist NX 2 takes a series of exposures captured with your camera, combines them into a single large image. Allowing you to process this data down into a stunning, highly detailed image, suitable for displaying on Mac, Phone or online.
Introducing "Polaris"
Polaris is our 8th generation tone mapping engine, she was designed from the ground up to do one thing and to do it well; create stunning detail enhanced HDR images, while she compresses the huge dynamic range into an a beautiful HDR rendering that you'd be happy showing friends & family.
128-Bit unclamped precision
The entire rendering pipeline, has been built to handle 32,000 times higher resolution than a regular photo editor or fake HDR app. NX 2 uses all this extra data to enhance colors & extract the tiniest of details.
Tone mapping To The Edge TTTE
Polaris is smart enough to detect areas of high contrast & process them accordingly. Resulting in far more recovered detail, with almost no blown out highlights & burned shadows. For those who like these "Halos", we've left you a slider.
release your
creativity with
hdrtist nx 2
Click to view larger
HDRtist NX 2 on macOS 10.14. Single exposure captured in Xinjiang, China.
Save time & be inspired
1-Click Styles are synonymous with Ohanaware products since 2008, HDRtist NX 2 features over 30 1-Click Styles. 1-Click Styles are a fantastic way to start with editing HDRs, and to help save time when applying the same style to multiple images. They're also a great way of getting inspiration for how you'd like the final HDR to look.


Extras; added control & stylization
NX 2 launches with over 20 built-in extras. They're called "Extras", because they add extra functionality to HDRtist NX 2. Ranging from controls with more options than standard, to a collection of stylistic processes.
Single images & Multiple exposures
Whether you shoot multiple exposures with a DSLR or snapshots with a phone; HDRtist NX 2 has the functions you need to deliver stunningly detailed HDR images. Multiple exposures are recommend for better quality.


Crop like a Professional
Included in HDRtist NX 2 is our most advanced cropping system to date. Including a collection of fixed aspect ratios, and fixed sizes i.e. Instagram 1080x1080 and Freeform control for those who like to tear up the rules. Custom aspect ratios or sizes can be added. Includes a new "Switch" function for swapping the orientation of the crop.
Editable HDR images, with save history
Since HDRtist Pro, we've offered the ability to save HDRs as editable files. HDRtist NX 2 expands on this with a "Save History", allowing you to revert to a previous version, whenever you need to. Previous versions can be favored and given descriptive names.
I ♥︎ big previews
& I cannot lie
Click to view larger
HDRtist NX 2 on macOS 10.11, Split-View, 5 exposure HDR, with both Sidebar & Titlebar hidden
Optimized interface Layout
We absolutely love having a huge high resolution preview, so we spent a lot of time reducing clutter and moving the options over into the sidebar, while still keeping easy access to features that are not always needed.
Auto hiding when you need it
Another great feature in NX 2's interface, is the ability to auto-hide the window Titlebar & Sidebar. These two elements can be auto-hidden independently or both at the same time, again maximizing the onscreen preview.
Multiple compare modes
While making natural looking HDR images, the medium exposure helps keep the processing grounded. NX 2 provides both our Split-View and Side-By-Side view; where the medium and processed images are intelligently displayed next to each other.
built in window management
We added an option to maximize window size to give the largest preview, without obscuring everything. We also added keyboard shortcuts to make a window fill just one side of the screen, allowing for easy comparison.
macos compatibility
Catalina, mojave, hi sierra & El Cap
A 2007 iMac with only 4GB of RAM, or latest i9 Apple laptop with 32GB of RAM, as long as its running macOS 10.11, 10.12, 10.13, 10.14 or 10.15, you can enjoy our HDRtist products.
Metal 2.0, Metal 1.0 or OpenGL
HDRtist NX 2 takes advantage of Metal 2.0, Metal or OpenGL hardware acceleration. On some Macs you can choose which technology to use, others we'll choose the most appropriate for you.
Export to a variety of formats
HDRtist NX 2 uses the power of the macOS to generate JPG, PNG, GIF, J2K, TIF, PSD, PDF, BMP, TGA & EXR. With macOS 10.13 High Sierra or 10.14 Mojave, HDRtist NX 2 can export HEIC images.
Import formats
HDRtist NX 2 utilizes Apple's ImageI/O framework to be able to import a wide variety of formats & RAW files. Common image formats are supported, while RAW is dependent on different versions of the macOS.
Evolution of HDRtist NX 2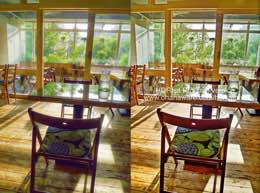 NX 2 v.s. Pro
HDRtist NX 2
is the fourth installment and a proud member of our 10 year line of HDR products (started back in 2009). We've always believed in bringing the best Mac compatible HDR experience, that we possibly can. We don't make Windows apps and then 'port' them to the Mac, we're dedicated Mac developers (since 1994) creating dedicated Mac apps, for dedicated Mac fans. One of our goals has been to offer Photography software at friendly prices, which our customers really appreciate. Click the image on the right to see a comparison of how our technology has improved in the last ten years.
HDRtist - 2009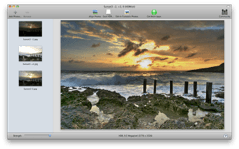 Bringing HDR to the masses, helping to make it as popular as it is today. HDRtist also introduced 1-Slider Editing.
HDRtist Pro - 2011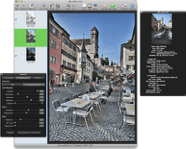 Ohanaware's first HDR application to use 128-Bit precision image processing & 1-Click Styles. Went on to win multi awards.
HDRtist NX - 2017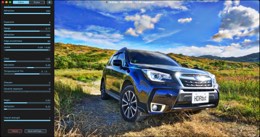 6th Generation tone mapper, new workflow, new interface, new generator, new HDRtist.