Can Bluetooth Preferences keep a Mac awake?
It would appear that corrupted Bluetooth preferences may be responsible for keeping a Mac in a constant state of insomnia.
Wednesday, March 15, 2023 - Sam Rowlands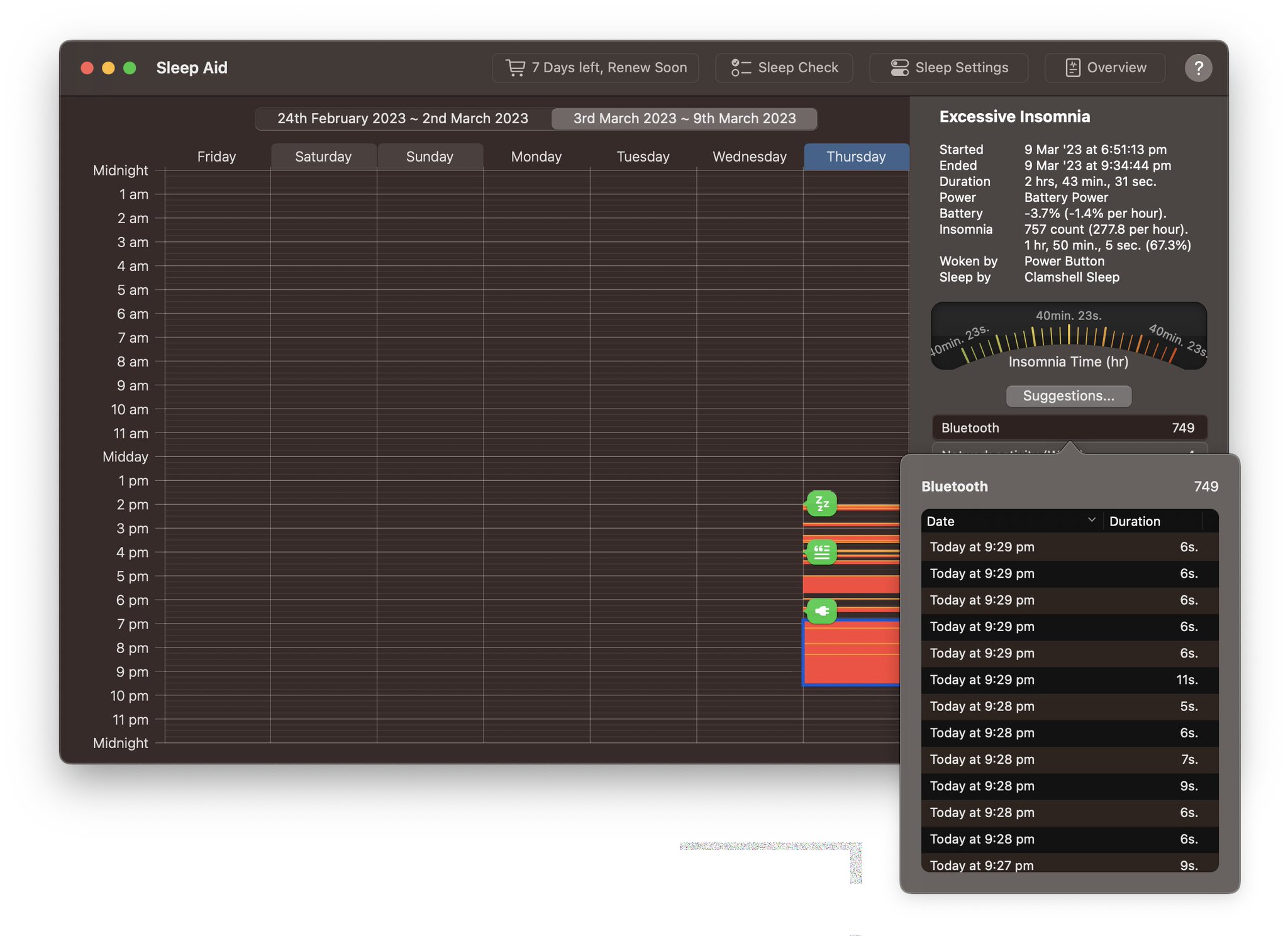 Adrian Mace (https://adrianmace.com/) discovered that his 13" M2 MacBook Pro was suffering from excessive insomnia, where it would continually wake every 6 seconds for 6 seconds. The reason given is "SMC.OutboxNotEmpty smc.70070000 wifibt bluetooth-pcie/" which I believe to be "Bluetooth".
Adrian uses a bunch of Bluetooth devices, but typically if these cause a wake, they cause a full wake, not an Insomnia wake. So Adrian did some research and found an article on "Tom's Guide" for resetting the Bluetooth Preferences https://www.tomsguide.com/how-to/how-to-troubleshoot-and-reset-bluetooth-on-mac.
After which Adrian's Mac has been sleeping a lot better.
If you'd like to see what your Mac gets up to when you think it's asleep, take advanatage of the 14-Day free trial of Sleep Aid, available from https://ohanaware.com/sleepaid/
Are there any reasons you've found which cause your MacBook to chew through its battery while it's asleep? Or do you know specially why Bluetooth settings can cause this? If so, let me know by using the Contact Us page.