Sleep Aid 1.1
Diagnose and Solve Mac Sleep Problems
Wednesday, August 31, 2022 - Sam Rowlands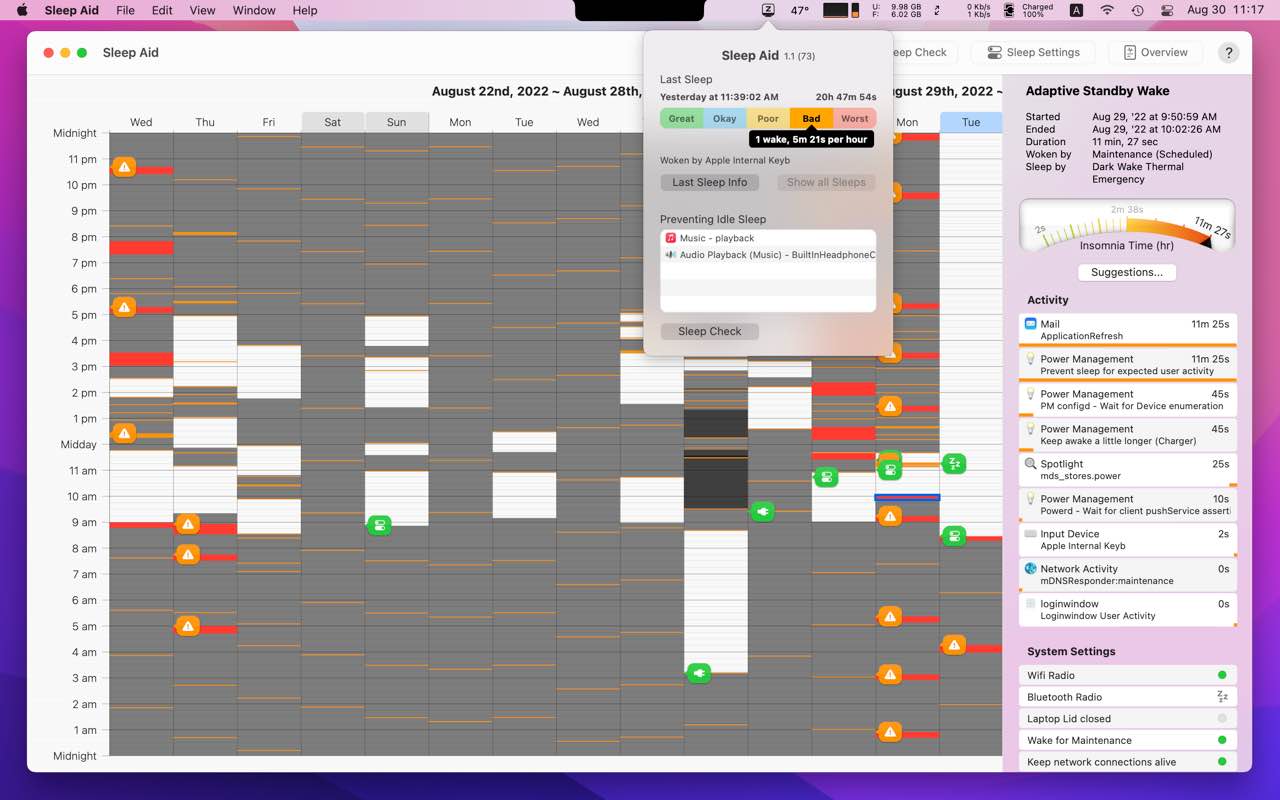 Ventura Ready
Sleep Aid 1.1 has been modified to work on the current beta versions of Apple's macOS 13 "Ventura" operating system, this required multiple changes to Sleep Aid's processing.
Menu Bar Icon
The #1 requested feature for Sleep Aid was to have the option of the menu bar icon, and that's what we've introduced with Sleep Aid 1.1. When the icon is clicked, Sleep Aid will display a panel showing a new "Sleep Rating" for the last sleep and any apps that might be blocking sleep.
In addition to the menu bar icon, the dock icon can be hidden when switching away from Sleep Aid, and so can the windows, leaving the macOS dock cleaner.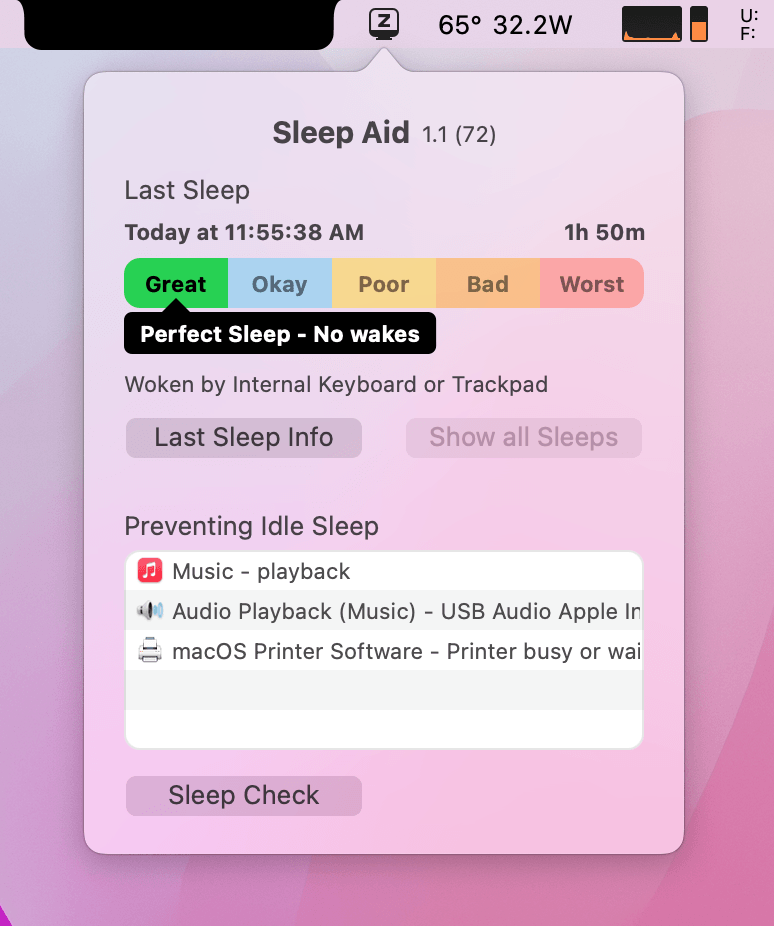 Sleep Rating
In Sleep Aid 1.1, we're introducing a new "Sleep Rating" system, with the idea of helping you to understand how good or bad your Mac's sleep was. It currently is only used in the new menu bar window (when clicking on the menu bar icon), but we have to apply it to the Sleep History viewer over time.
Activity Graph
Another new helpful feature of Sleep Aid 1.1, is charts inside of insomnia activity, that not only show when the activity started, but also for how the activity lasted during insomnia.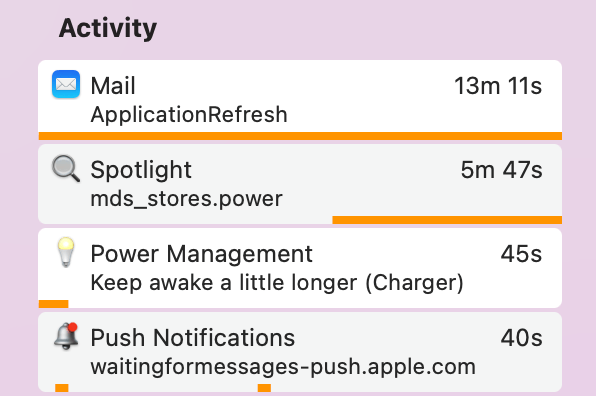 There is a whole lot more changes listed on the "Version History" page.