Improving Mac App exposure [upd]
Tips and suggestions on how to increase the visibility of your Mac Applications.
Tuesday, November 9, 2021 - Sam Rowlands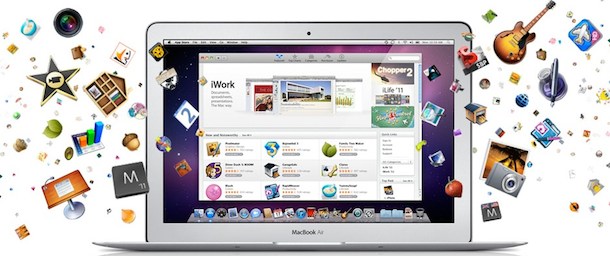 Following on from my earlier article no-one downloads, no-one sees, this article is going to talk about some suggestions that can help to improve your application's visibility, downloads and sales.
Updated: November the 9th 2021, to include two more download listings.
Create dedicated product pages on your site, even if the app is on the App Store.
Use a blog to demo how the app can solve problems, also write about the field that the app fits into.
Maintain a mailing list, make it easy for customers to sign-up on your site and within your application.
Michel Bujardet - Read Google's SEO starter guide.
Michel Bujardet - Use freewebsubmission.com to submit your site to the search engines.
Consider partnering with other developers, if your apps can work together to solve a problem, write some blog articles, do link sharing and cross promotion to help each other out.
Consider producing smaller more specialized apps, these reduce risk and help to increase exposure.
App Store
Apple - Promoting your apps
Cesare D. Forelli - "since I've added a video and made better screenshots, my App Store downloads (worldwide, this time) increased about 50%", he also added "Oh, I'd also add to reply to all reviews, I do and I think it makes a good first impression for Users checking out an app."
List major new versions as new products (may be seen as a growth hack)

A minor update with either a controllable or fixed message, notifying 1.x customers that version 2.0 is available, and to direct them to the new product. Apple may not approve.If an app get 25,000 updates in one day, it still stays hidden. However get 25,000 new downloads, the app climbs the ranking becoming visible.

If you DO NOT use Auto-Renewing subscriptions and offer a FREE trial, make it clear that it is a no-obligation FREE trial. Doubled our download → FREE trial conversion rate.
Download Sites
Facebook
Use Facebook to build pages about your company and products.
Try to join some relevant Facebook groups, ones that apply to the field your application is in.
The Mac Press
Reddit
r/macapps - Note: Self promotion is only allowed once every 3 months
Twitter
Use screenshots in your Tweets.
Some developers post in-production screenshots and talk about their app before it's finished. Thus creating hype and in some cases getting customer feedback early on in the cycle.
Use hashtags on your posts #indiedev (auto retweeted by bots), #macdev, #macapp, #MacOS
Talk about things that are related to your app, engage existing and potential customers.
Use product links that refer to your product pages, opposed to direct App Store links.
Follow people who're in the same field as your app.
I would like to thank Tim Parnell, Jeff Johnson, Thomas Tempelmann, Cesare D. Forelli, Andrew Hoyer, Peter Steinberger and Michel Bujardet, For proofing this article and their contributions to it.
What have I missed? What have I got wrong that no longer helps? Let me know via twitter.com or the Ohanaware Contact page.