HDRtist #1 app in App Store search
Our HDRtist is now the first item to show when searching for HDR in the Mac App Store.
Monday, September 28, 2020 - Sam Rowlands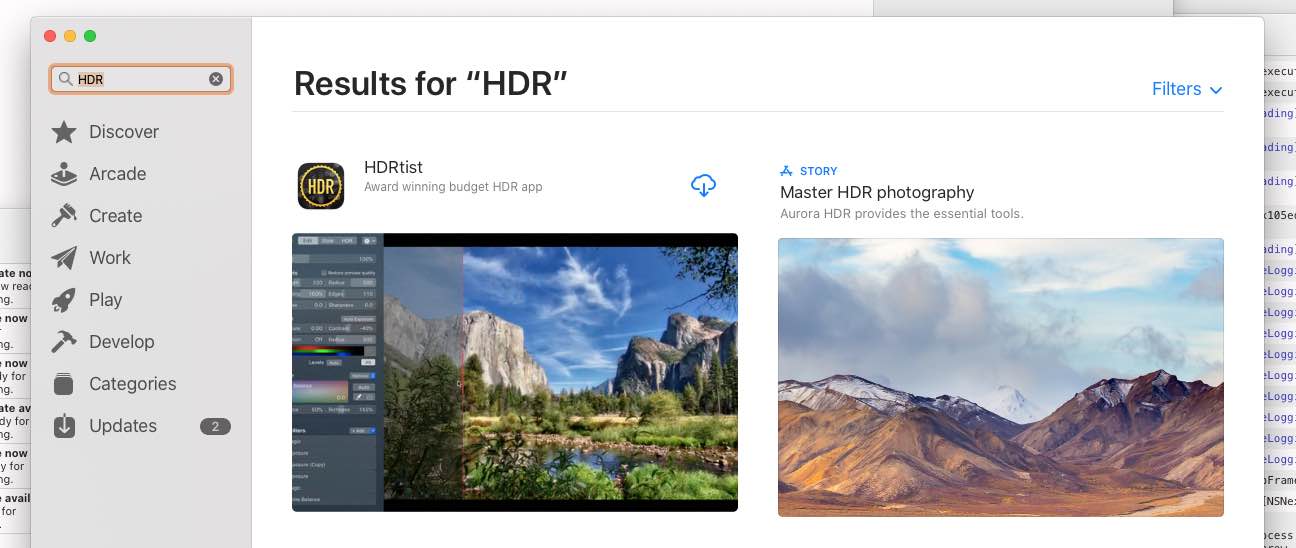 We're really stoked. Currently we're on top of the search results of the Mac App Store when searching for hdr in the App Store application. Hopefully this is the break we need to get our award winning budget HDR application in the hands of many more customers.
Version changes
This version is ready for macOS Big Sur.
We've made it clearer that the FREE trial isn't a subscription trap.
Added a new purchase item.
Version 2.2.4 of HDRtist was wrapped with an early aplha version of App Wrapper 4.0